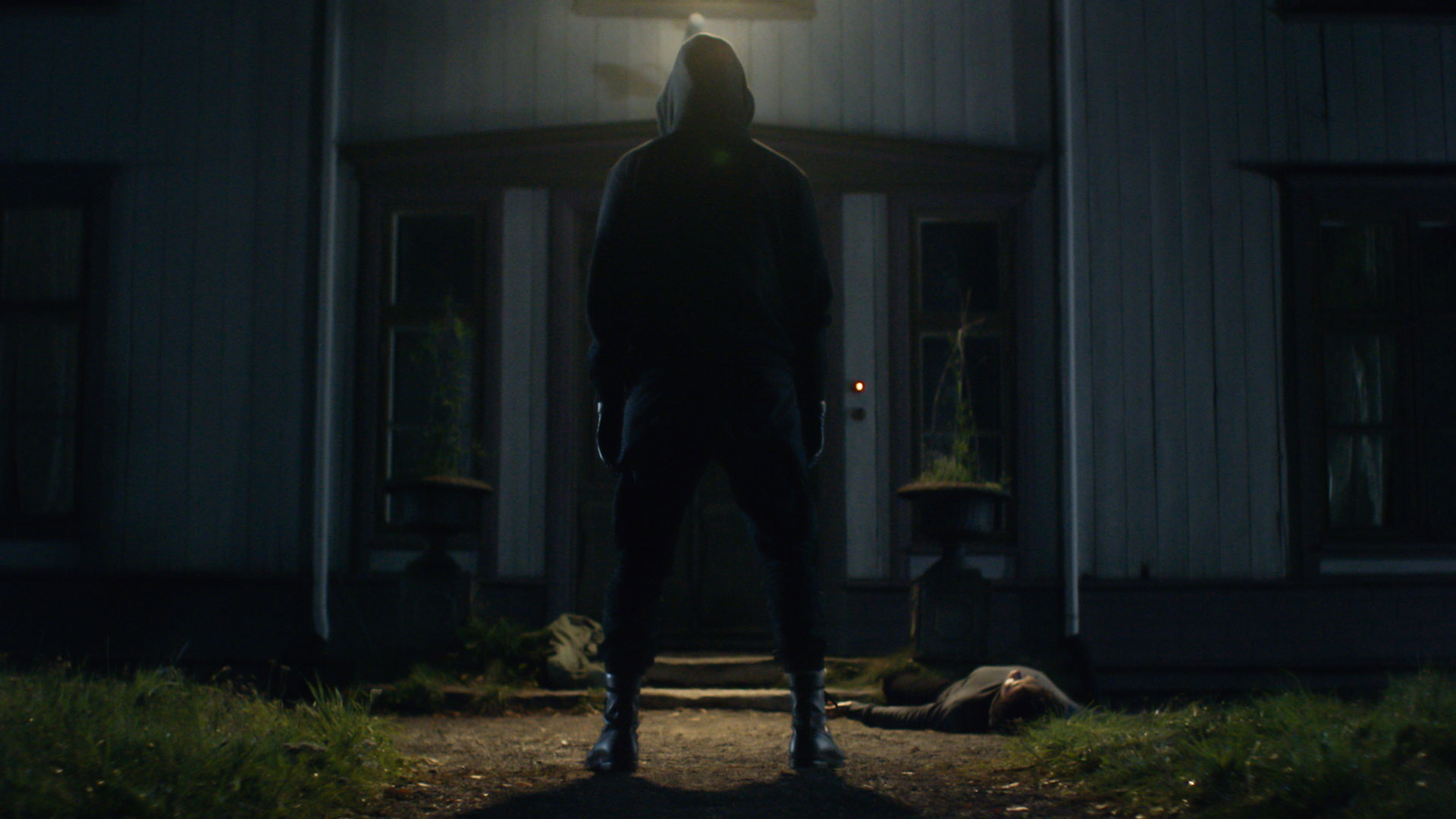 Director Alex Herron's Dark Windows introduces a conventional slasher setup that pits a masked killer against vacationing teens but teases a potential twist: what if the teens aren't so innocent?
Brainstorm Media's upcoming horror thriller will release in Select Theaters and On Demand on August 18, 2023. Bloody Disgusting can exclusively debut the new trailer and poster for the upcoming slasher that sees a masked killer invade a quiet weekend getaway. There's no where to hide for the teens fleeing from a tragic event.
The film is said to "take audiences on a ride of passion, loss, terror and horrific, unthinkable ways of seeking revenge."
In Dark Windows, "A group of teenagers take a trip to an isolated summerhouse in the countryside. What starts as a peaceful getaway turns into a horrific nightmare when a masked man begins to terrorize them in the most gruesome ways."
Written by Wolf Kraft, Dark Windows stars Anna Bullard (Marinette), Annie Hamilton (The Wolf of Snow Hollow), Rory Alexander, Jóel Sæmundsson, and Morten Holst.
Herron is a Norwegian filmmaker whose recent credits include Leave, a horror film about a young woman who tries to find her origins after being abandoned as an infant at a cemetery. Alex Herron, Jens Ramborg. John Clark, and David Kang produced.
"I like exploring the choices that young people make and the consequences of those choices," said Herron previously. "In Dark Windows, Tilly and her friends have made one of the worst choices of their young lives and are about to face the most extreme punishment for it. "
Check out the trailer, images, and poster below and look for Dark Windows in theaters and VOD next month, on August 18. All tease the conventional slasher staples, complete with masked killers and creepy nursery rhymes, but begs the question of whether anyone is truly innocent.
View full article at Bloody Disgusting.