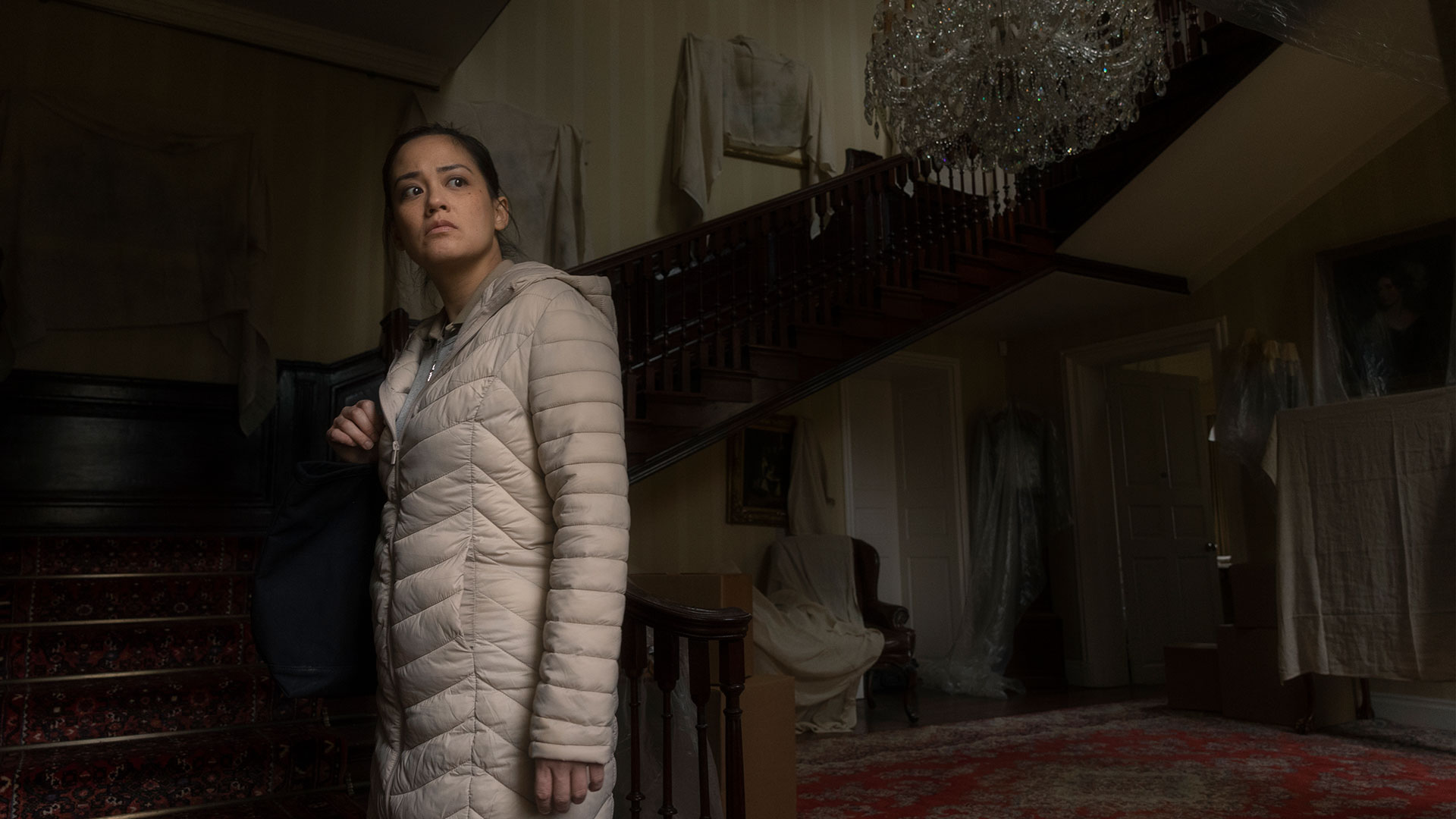 Brainstorm Media and Music Box Films have jointly picked up the North American rights to Paris Zarcilla's horror movie Raging Grace.
A Dec. 8 theatrical release is being planned for the debut feature from British-born Filipino writer-director Zarcilla that bowed at South by Southwest, where it won two grand jury awards for best film and best debut.
Raging Grace follows an undocumented Filipino immigrant and single mom who works as the caretaker for a haunted British estate. As the mother and her daughter care for a terminally ill elderly man, they get entangled in a chilling secret.
As a horror flick, Raging Grace also explores themes of race, power, identity and the haunting consequences of hidden truths.
The movie stars Max Eigenmann, newcomer Jaeden Paige Boadilla, Leanne Best and David Hayman and is produced by Chi Thai.
"So rarely is a film so successful as both a social critique and a genuinely scary movie. Already during the film's festival run, Paris' first feature has impressed and moved audiences. We can't wait to work with Music Box to bring this very special film to a wide audience," Brainstorm CEO Michelle Shwarzstein said in a statement.
Brainstorm and Music Box Films will release Raging Grace under their genre label, Doppelganger Releasing.
"To be collaborating with them about how we will reach our audiences in the United States and Canada, in cinemas and at home, is a massive step closer towards a goal that was birthed from a fire of rage during the first lockdown. That goal was to offer a cathartic spectacle to all that have struggled to say we are here and we belong," Zarcilla said in a statement about working with Brainstorm and Music Box for the film's North American release.
Read the original article at The Hollywood Reporter.